Celebrating 200 years of independence in 2022, Brazil looks back at an eventful history, remarkable progress and defining moments. On this occasion, SOCIETY talked with the Ambassador of Brazil to Austria, H.E. Nelson Antonio Tabajara de Oliveira.
***
This year, Brazil is celebrating 200 years of independence. How would you describe your country's journey throughout these two centuries?
Brazil has followed a very dynamic journey in these two centuries. Since our independence from Portugal in 1822, when the First Brazilian Empire was founded, there has been an incredible political, economic and social progress. We went from monarchy to presidential rule, with the proclamation of the Republic in 1889. Brazil also had important reforms of the Brazilian State throughout the 20th century. The Constitution of 1988, for instance, set a steady base for the institutions of all three branches of the State (Legislative, Executive and Judiciary) that are today the solid foundations of our democracy. On the economic front, Brazil developed from an economy based on extraction of products like gold and timber (in the 17th and 18th centuries) or sugar cane and coffee production (during its colonial and imperial eras), to a fully-fledged industrial developing country with high end products. Embraer (Empresa Brasileira de Aeronáutica S.A., editor's note) for example, ranks as the third biggest company in the aircraft industry worldwide today.
Brazilian economy reached the sixth rank worldwide in 2011, being the ninth at the moment as it was severely affected by the pandemic. The main booming sector of our economy today is agribusiness. It raised Brazil to the position of provider of food not only to its national market, but also to more than 150 countries on all continents. Brazilian agriculture has been showing signs of sustained growth, surpassing the performance of other economic sectors and consolidating the country's leadership position in international agricultural trade. Currently, Brazil is the main exporter of soy, corn, coffee, sugar, meats (beef and chicken) and orange juice, as well as an important supplier of fruit, cotton and cellulose all over the globe. On the social front we have met quite some challenges. One great landmark was the year of 1888, when slavery was abolished by a decree signed by Princess Isabel, granddaughter of Empress Leopoldine and great granddaughter of Emperor Francis I of Austria. In the last 200 years, Brazil shifted from a country that was considered underdeveloped to a country where its population had gradual access to health, education, and an overall quality of life. Poverty has been a persistent problem that was tackled by many governments throughout the 20th century. It was drastically reduced in the recent past, but the COVID pandemic had a devastating effect on our economy, affecting mainly the income of more vulnerable families. Therefore, many social programs were reinforced in order to support those affected by giving financial income supplement and by expanding housing programs.
"Leopoldina is a national icon, one of the main female figures of our history"
Which moments in history might have been the most defining ones for Brazil, in your opinion?
The Brazilian declaration of independence from Portugal in 1822 was certainly a main milestone, because that would be the political event that confirmed that there was a Brazilian sentiment of nationality, revealing a politically matured society with a national identity. The Portuguese Prince Pedro moved to Rio de Janeiro when he was 7 years old and being raised far from Portugal, he related to Brazil as being his land. When he declared the independence from his father at 24 years of age, he considered himself Brazilian and echoed those that felt the same, so he had a great popular support. Those new Brazilians aspired a destiny of their own, free from Portugal. Another important moment in our history is the proclamation of the Republic in 1889, which launched Brazil in the path of a modern state, having the first free presidential election in 1894. As I mentioned above, from then on, the state and the Brazilian society took a path to "Order and Progress" as it is inscribed on our flag. On the lighter side, one very important year for all Brazilians is 1970, but it is in the realm of soccer, when Brazil won the World Cup for the third time, which gave Brazil the right to keep the Jules Rimet Cup permanently. It is a year that certainly all Brazilians consider to be a historical landmark. You can ask anyone of my generation and they will remember against who was the last game and the score, and many may tell you the names of the whole national team!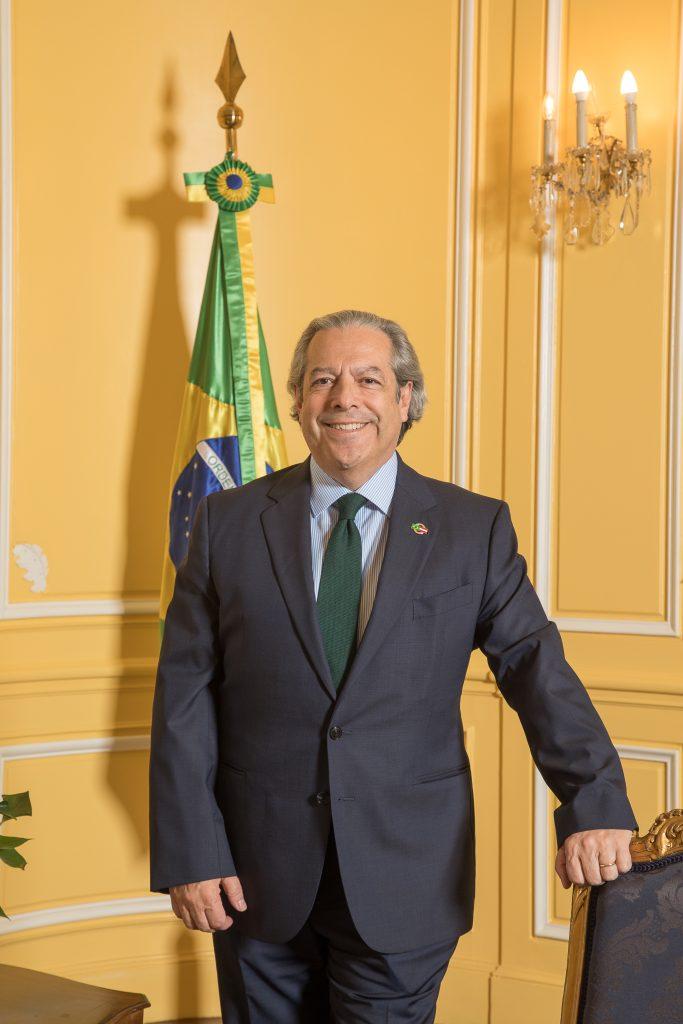 The Austrian Archduchess Leopoldine played a crucial role for the declaration of independence in 1822. How is she seen in Brazil today?
Leopoldine is a national icon, one of the main female figures of our history. Her role was crucial during the independence process. In the absence of Prince Pedro, she was presiding over a meeting of the Council of Attorneys to discuss news that came from Lisbon with measures that had been issued against Rio de Janeiro. At that meeting, the topic of total rupture with Portugal was discussed again, an issue that Prince Pedro had already dealt with before leaving to São Paulo. In the meeting, there was a decision to send letters to Prince Pedro, one of which was from Leopoldine, where she strongly recommended the independence. In a way, she prepared the political terrain for independence by having meetings with influential figures of those times who favored the possibility of an independence. She reported her lobbying to Prince Pedro, so he knew he would have support of a great deal of the local population.
How did the relations between Brazil and Austria evolve within the last 200 years?
The bilateral relations have indeed evolved. Besides the marriage of Archduchess Leopoldine with Prince Pedro in 1817, which is the element that launched family ties between both monarchies, Austria politically recognized Brazilian independence in 1825, and in December of that same year, a newly appointed Brazilian Plenipotentiary Ambassador was accredited to Vienna, that is, to the Austrian crown. On June 30, 1826, an agreement on bilateral trade and navigation was signed between both countries but business would flourish only in the 20th century. Politically, the relations were always fluid because Leopoldine's son, Emperor Pedro II – who was the grandson of Emperor Francis I of Austria – and his descendants always had close relations with the Habsburg family throughout the 19th and 20th century. In 1859, immigrants from the Tyrol region of Stubai and Oberinntal founded the Tirol Colony in the current state of Espírito Santo, in a town that is now known as Santa Leopoldine. After two centuries of gradual strengthening of ties, today, Brazil is Austria's main trade partner in Latin America, and the fourth overall overseas export destination of Austrian products. Apart from the imports, there are over 200 Austrian companies in Brazil and 14 Brazilian companies in Austria. Many agreements were signed in recent years in many fields, such as cooperation in science and technology, education, a specific agreement to avoid mutual double taxation, and a recently signed minute on social security, and many others.
Trade between Austria and Brazil is growing steadily. Where do you see the biggest potential for Austrian companies in Brazil and vice versa?  
In the last decade, investments have consistently grown in both directions. Brazil is the leading destination for Austrian investments in South America, and there are currently more than 200 Austrian companies operating in Brazil in many segments, including metallurgy, mining, chemical and pharmaceutical, among others. I firmly believe that new opportunities for Austrian companies in our country are endless. Brazil is sometimes regarded solely as a great producer and exporter of commodities, but as I mentioned above, many don't know that Brazil's Embraer is the third biggest aircraft manufacturer in the world. The Brazilian economy is very diversified. It should be noted, on the other hand, that Austria is the seventh biggest destination for Brazilian investments worldwide. Likewise, many Brazilian companies are installed in Austria, operating in segments such as pulp and paper, food, juices, mining, chemical and metallurgy. To sum it up, economic ties between the two countries are solid and tend to strengthen even more.
"I firmly believe that new opportunities for Austrian companies in our country are endless"
How is Brazil (and the Embassy here in Vienna) celebrating the bicentenary of independence? What are/were the highlights?
Brazilians are celebrating its 200th year of independence all over the country. Many celebrations have occurred, mainly with cultural events and exhibitions, as the ongoing exhibition at the Ministry of Foreign Affairs on the 200 years of Brazil's diplomatic relations. In Vienna, the Embassy participated in many joint events with different institutions such as the Museum of Natural History, with the exhibition on the 200 years of relations, as well as in the premises of Augarten with porcelain pieces linked to Leopoldine, where there is a small porcelain statute of her, and at the Welt Museum and others. Throughout Austria, there have been also celebrations in many cities, such as Salzburg with a beautiful soiree dedicated to Leopoldine with Brazilian classical music at the Mozarteum, as well as in Graz, Schladming, Gmünd am Kärnten, Grossriedenthal, etc.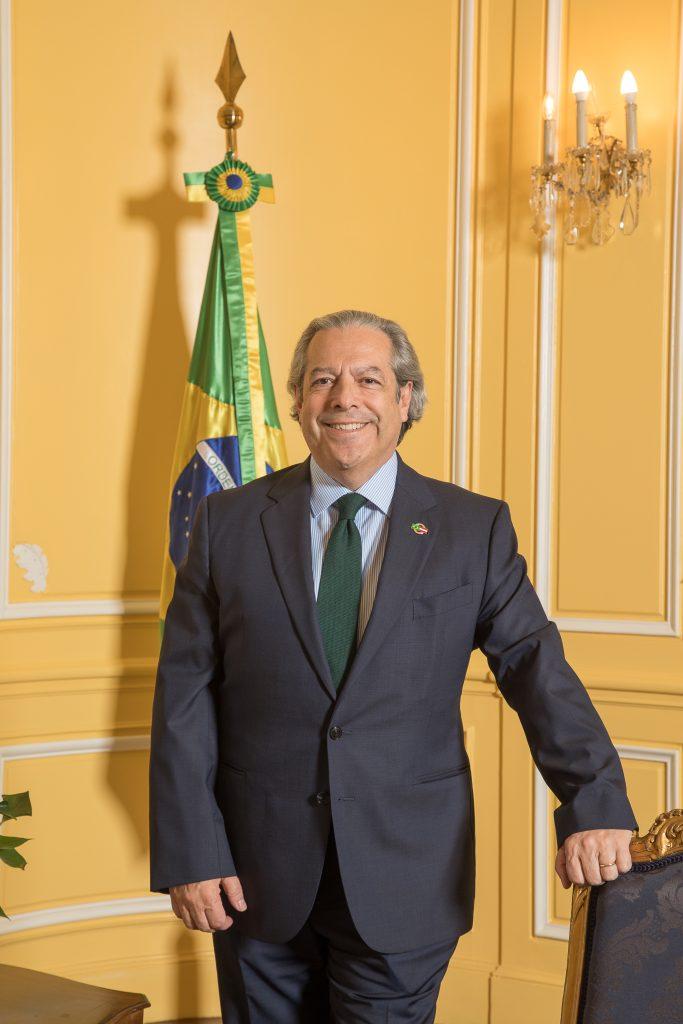 (c) SOCIETY/Pobaschnig