SOCIETY Magazine spoke with the Ambassador of Thailand to Austria, H.E. Ms. Morakot Sriswasdi, about the challenges during COVID-19, the friendship between Thailand and Austria and her visions for the future.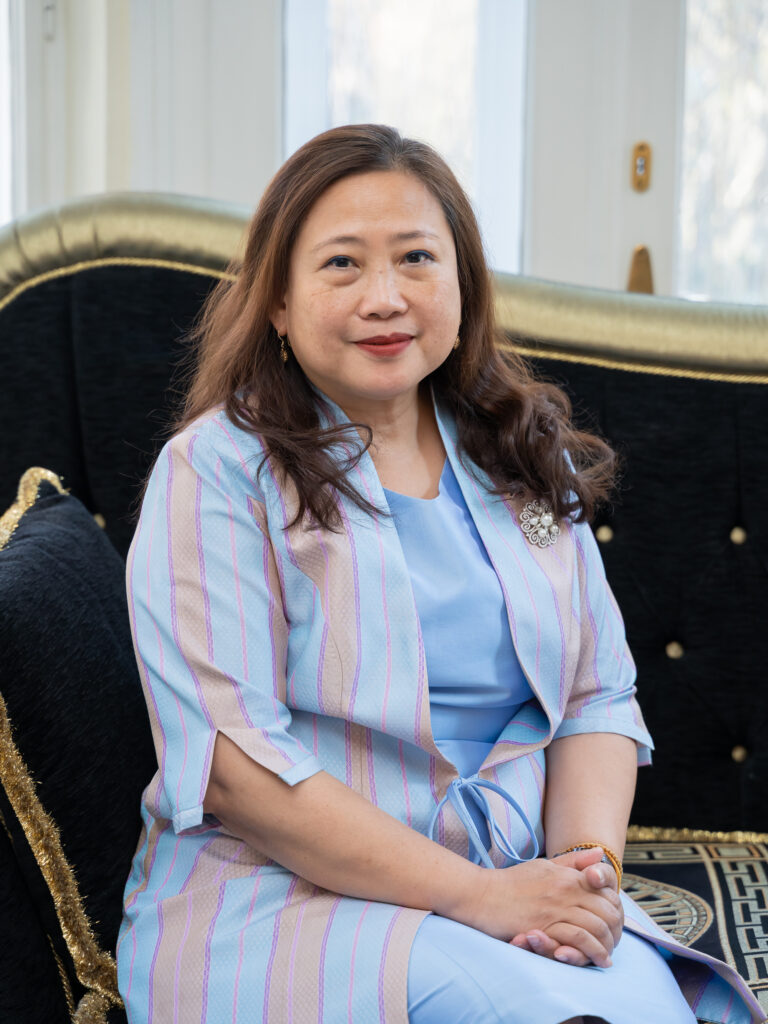 You are the Ambassador of Thailand to Austria since 2019. How would you summarize or characterize this period?
In general, these almost three years have been a period of adaptation. We all have to adjust ourselves to what we have previously known. The COVID-19 pandemic is a challenging time for us all. Not only for Austrians but for everyone on this globe and the expats living here, too. In my opinion the pandemic is one of the greatest challenges we have had to face and it has vast impact to our normal lives.
What were the greatest achievements for you personally as an Ambassador so far?
To name one, for me, is how we have been managing the Embassy's extensive works during the COVID-pandemic. My arrival in 2019 was coincide with the celebration of our 150 years of friendship with Austria. Therefore, many activities had been organized throughout the year, including the celebration concert that HRH Princess Maha Chakri Sirindhorn of Thailand presided over. By the end of 2019, we heard of COVID-19. We had to follow the pandemic situation as well as all relevant measures and restrictions to be able to respond efficiently and effectively to take care of the Thai communities in Austria, Slovakia and Slovenia. Part of the job was to organise repatriation flights. We had 11 of those altogether, almost every two months, and with more than one thousand passengers. Another problem, at the very beginning, was the inadequate quantity of protective masks, including other hygiene products and cleaning tools. In response, the Thai Embassy made our own masks and distributed them to the Thai community.It was an in-house production; we turned the long meeting table at the Embassy into a working table where ones were cutting the pieces, sewing them together, while others were putting the elastic bands on. We distributed them to the Thai communities living here, as well as our Austrian friends. Furthermore, to students whose institutions had closed or to people who had lost their jobs, we sent out basic necessities like cans of food, rice or condiments.
How big is the community of Thais living here in Austria?
Around 5.000 people are part of the Thai community in Austria. In our channel of communication on Facebook, we announced that everyone can let us know if they need anything and we will try our best to provide it. Only last year we manged to coordinate the provision of vaccines for Thai workers and partners from Austrian companies in Thailand, in cooperation with the "Department of Consular Affairs of Thailand", the "Thai Chamber of Commerce" and the "Thai Ministry of Public Health". We believe it is very important to keep this friendship alive and to make sure that you can safely stay, do business, and invest in Thailand.
Like the saying goes "A friend in need is a friend indeed. "
You already have touched upon the topic a little bit but how did the relations between Thailand and Austria evolve within the last few years?
Thai people and Austrian people are very similar in how they have their "circle of friends". You have your companions, friends, contacts and networks, we have ours, and sometimes these groups meet or do activities together. Thereby, our relations continue and keep getting stronger. Both sides have a good impression of each other. Austria with its historical places, landmarks, art and culture is seen as a very beautiful country by Thai people. Austrians think that Thais are friendly and it's also true the other way around. It is a blessing that we feel acquainted to each other very easily, because of the same values and interests we share on many subjects. In 1869, Thailand was the first country in Asia to sign a "Treaty of Friendship, Commerce and Navigation" with Austria. This is very meaningful and for such reason, it is so significant to keep this close and cordial relationship alive and continue.
Once again back to the pandemic – how did it impact your work as a diplomat? I suppose you usually have a lot of direct contact, therefore which ways did you find to deal with the lack of personal communication?
Business engagements with investors, companies and universities were not possible. Getting in contact and visits were quite difficult due to restrictions. On multilateral dimension, I am also the Permanent Representative of Thailand to the UN Office and other International Organisations in Vienna, so attending meetings and having dialogue are important part of my job. But, since meetings could not be conducted as normal, online platforms like "Zoom", "WebEx", etc… became our normal channels for meetings. Moreover, when a new Ambassadors arrived, or Ambassadors ended their terms, we could not greet them or see them off. It is therefore difficult to fulfil our mandate in an effective manner, as our job is to communicate, we have to have meetings, we have to have a dialogue. Although on one hand, it is safer for everybody to keep distance, avoid traveling or physical meetings, but on the other hand, it is just not the same and makes our everyday life more complicated, especially with the multilateral works. It was almost impossible to substantively negotiate resolutions or papers, so in many meetings or conferences, relevant resolutions were only adopted with simple technical updates.
What are the goals you set yourself as an Ambassador for the rest of your term? What would you like to focus on?
There are still some pending draft agreements with the Austrian government as well as with other countries I am responsible for, like Slovenia. For Austria, we managed to finalise and conclude two agreements, for both parties to sign, one on trade & economic cooperation, and another one on cooperation in vocational education in work-based training. For Slovenia, we have one pending draft agreement on short-stay visa waiver for holders of diplomatic and service/official passport. Other than that, I would like to see more Austrian tourists back in Thailand. Statistics have shown that Austrians went to Thailand during the pandemic in higher numbers than other nationalities. Soon all the measures are going to be relaxed and more tourists could visit Thailand with much less restrictions. I would also like to promote closer cooperations on various other dimensions, considering that there are so many things we can learn from you. For instance, in Thailand we have "biomass Gussing renewable energy plant" which now becomes the only model plant of this biomass gasification method (Dual Fluidized Bed). Austria could be the example for us on bio, circular and green industry and economy or the BCG model that is the focus of Thailand economy.
You talked about an academic cooperation, are there already some things talked about?The Thai-Austrian Technical College already exists, which was established in the late 60s. The College receives a lot of support from the Austrian government since its establishment. On higher education, we just had a presentation ceremony of the Royal Decoration for Dr. Christoph Ramoser from the Austrian Ministry of Education, Science and Research on 21 March 2022. Dr. Ramoser has made significant contribution for several decades to advance the academic cooperation between Thailand and Austria, and support the works of the ASEAN European Academic University Network (ASEA-UNINET), which was founded in 1994 by Austrian and Southeast Asian universities. This is a living proof that our cooperation in education and academics is really close, long-lived and that we really appreciate the work from professors and universities in Austria.
* * * * * *
Fotos: SOCIETY/Karakan